One software for almost every Additive Manufacturing file format
Published on:
Saturday, 26 November 2016
Did you know?
netfabb Professional supports almost every Additive Manufacturing file format.
Are you still paying annual license fees for each and every mesh and CAD file format?
Imagine there would be one single smart tool that enables you to process and convert a huge amount of file formats. And that for a lifetime. Wouldn't that significantly increase your productivity and enhance your workflow?
Just take a look, whether the file formats you normally work with are included here: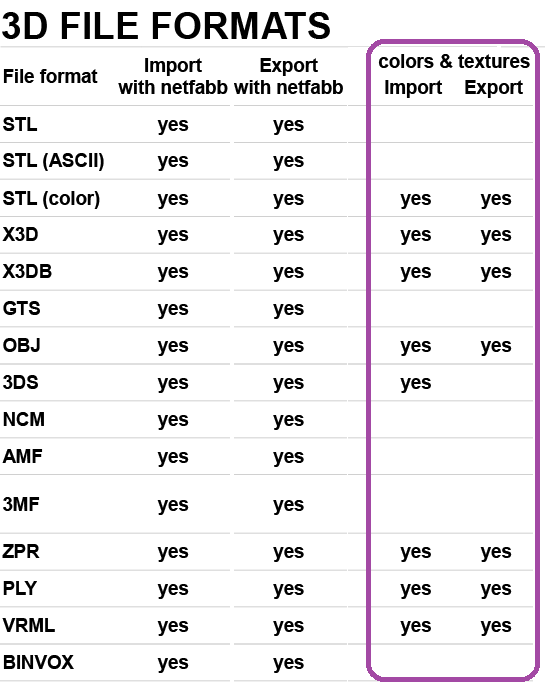 netfabb Professional also will create 100% error-free slices for you. You can even convert one slice format into another and also convert slicing data back into STL models. netfabb supports all the slice formats that are used by most of the large AM machine manufacturers: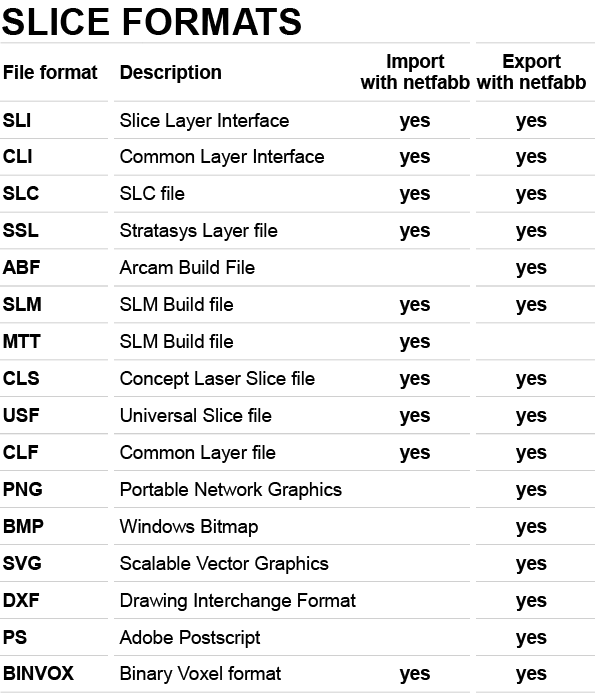 With the CAD Import add-on you can convert your CAD models without conversion and translation errors with a few clicks into STL files and other 3d mesh files.
After conversion of the model you can check its buildability, repair possible imperfections and start the production process. With the netfabb CAD Import you can process almost all standard CAD file formats that are available on the market: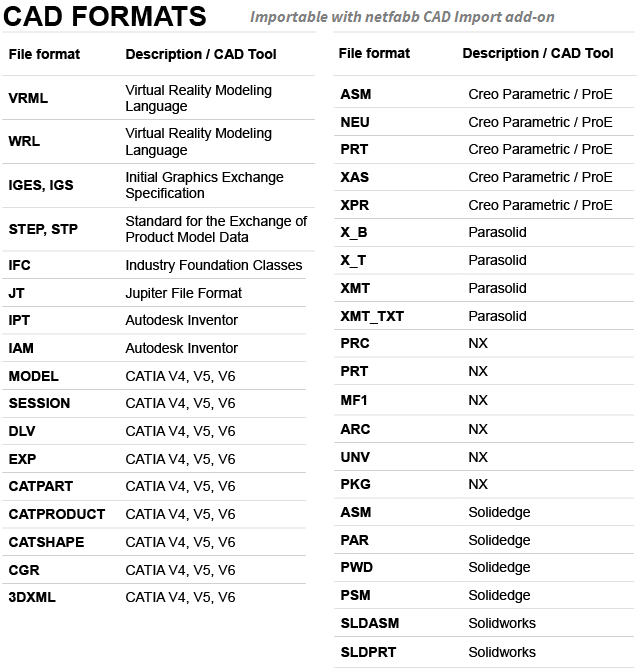 Meet your delivery deadlines without troubling engineers or customers about file conversion.
And furthermore, you no longer need to purchase CAD software licenses and keep them just for the sake of file conversion.